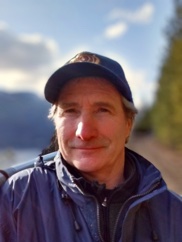 Welcome
Norm Pratt is a spiritual intuitive, able to receive guidance through dreams, visions, intuitive impressions and psychic ability. Norm's earliest experiences with spiritual awakening came as a teenager and it became a lifelong endeavor to develop and apply his emerging abilities.
When I focus on my role as "Spiritual Intuitive," the human qualities of mind and emotion fall away and a more profound, spiritually-aware part of my consciousness takes over. My work is about opening to that essential, life-giving energy that flows through us all and speaks to the spiritual realities of life - reminding us that we are all spiritual beings having a human experience, capable of helping design our life path through our thoughts, feelings and actions.
When we begin to access our own, innate wisdom, we not only find healing and growth, but a deeper sense of self, place and purpose in the world. We also begin to perceive and understand that spiritual guidance is available to us, and will come in whatever form best serves our needs. This guidance is always in our highest interests, and may speak to issues of loss, grief and healing, or spur personal growth, self-awareness and the willingness to embrace our full potential. When we choose to pay attention, intuitive and spiritual awareness expand, life becomes a more conscious and fulfilling experience, and good things begin to happen.
Please enjoy browsing through our website. There are several "Giveaways" available to help you on your path. You may contact Norm or his assistant Kim through the form on the contact page, or by email at .
↪ Read Nelson Star article on Norm ↩
↪ Read Vancouver Sun article on Norm ↩
Listen Now - Island Crime Podcast "Bones in the Woods"

Listen Now - CBC "Sounds like Canada" with Shelagh Rogers

Listen Now - CJLY "Spirit's Path"

Listen Now - CJLY "Spirit's Path"

Listen Now - CBC "Lives Lost and Found"