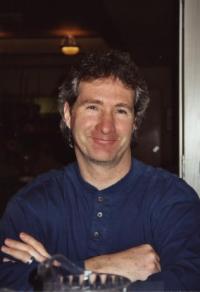 About Norm
Like all of us, Norm has been on a spiritual journey throughout his lifetime and continues to recognize and expand on that theme each and every day.
Several years ago, Norm became aware of a growing inner desire to discover a deeper sense of self and purpose in the world. He committed himself to fanning that spiritual spark that glows within us all, endeavoring to understand and better apply his own spiritual awakening.
Gradually Norm found a richness and spiritual significance behind even the most subtle of events. He realized there was much more to life then met the eye or any of the physical senses, something that struck a chord deep within his soul, leading his life experience. Like a muscle, the more he exercised his intuitive abilities, the stronger and more serving they became.
Just as he encourages others, Norm works daily on self improvement and aligning his conscious awareness with spiritual guidance. His services reflect this intention, as Norm acts to follow intuitive guidance in service of others, helping them on the ever-evolving journey of self and spiritual discovery.
Norm is a grounded individual, given the nature of his work, and loves playing ice hockey, jogging, and walking quietly in nature. He lives on 20 riverside acres in the West Kootenay Mountains of British Columbia, Canada, and feels blessed to have been given the opportunity to serve others through his life and work.